HIGHLIGHTS

■  Brand new Responsive Hammer Compact keyboard action
■  Kawai EX concert grand piano sounds, full 88-key sampling
■  19 sounds, Dual & Split playing modes, 100 drum rhythms
■  Dedicated stereo Line Out jacks

■  Integrated Bluetooth 4.0 wireless technology
■  Built-in classical etudes and Alfred lesson books
■  Ultra-portable, sturdy chassis weighing just 12.0 kg
■  Designer stand and triple pedal bar accessories available
TOUCH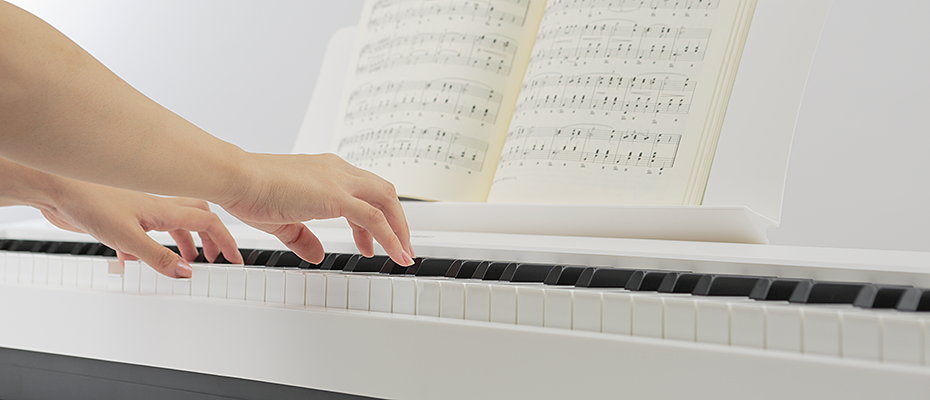 Realistic touch, natural motion: Responsive Hammer Compact keyboard action

The ES110's brand new Responsive Hammer Compact keyboard action has been specially developed to allow portable instruments to reproduce the distinctive touch of an acoustic grand piano.  Based on the highly-regarded RH action design, its spring-less technology and sturdy construction delivers consistent upward and downward motion for a smooth, natural, and highly authentic piano playing experience.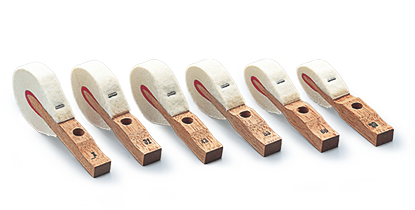 Acoustic piano key weighting

Just as acoustic pianos utilise heavier bass hammers and lighter treble hammers, the RH Compact keyboard action also employs different hammer weights, appropriately graded for each playing range.  Such details provide greater stability during fortissimo passages, while preserving delicate pianissimo control, to satisfy the demands of even the most discerning pianist.
OPTIONS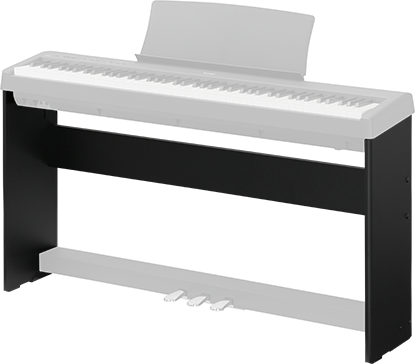 HML-1 designer stand

The HML-1 designer stand transforms the portable ES110 into ultra-compact, stylish piano replacement.

 

Crafted from wood, this sturdy platform is the ideal solution for ES110 owners seeking a modern, attractive alternative to uninviting keyboard stands.  The ES110 secures to the HML-1 stand using four manageable thumb screws, allowing the instrument to be easily decoupled and taken on the road.

* Available in matching Stylish Black or Elegant White finishes.
* Dimensions: 130 (W)  x  28 (D)  x  68 (H) cm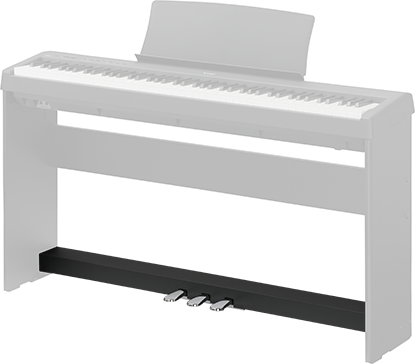 F-350 triple pedal bar

The F-350 triple pedal bar attaches to the HML-1 stand to deliver a fully-fledged grand piano playing experience in an ultra-compact package.

 

As with Kawai's large console instruments, the F-350 triple pedal bar replicates the damper, soft, and sostenuto functionality of a Kawai EX Concert grand piano, further enhancing the ES110's acoustic piano-like authenticity.

* Available in matching Stylish Black or Elegant White finishes.
* HML-1 designer stand also required.
* Dimensions: 127 (W)  x  20 (D)  x  7 (H) cm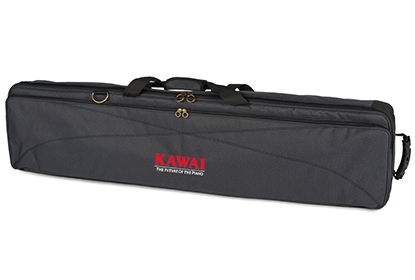 SC-2 padded gigbag

For active musicians that perform regularly, the SC-2 padded gigbad provides a strong yet stylish solution for transporting the ES110 between the home, studio, and stage.

 

Manufactured from rugged, composite materials, with thick internal padding, and a large front pocket for cables and pedals, the SC-2 gigbag is an essential accessory for travelling ES110 players of all levels.

* Availability dependent on market location.
* Exact appearance may vary depending on market location.
* Dimensions: 132 (W)  x  15 (D)  x  29 (H) cm

SPECIFICATIONS
Keyboard
・ Responsive Hammer Compact action
 - 88 keys
 - Grade-weighted hammers
 - Matte key surfaces
Pedal
・ F-10H pedal unit
 - Damper (with half-pedal support)
Sound
Piano Sound
・ Harmonic Imaging (HI)
 - 88-key stereo sampling
 - EX recording
 - 192 note maximum polyphony
Piano Resonance
- Damper Resonance

Piano Adjustment

・Virtual Technician

 

(7 parameters)
 - Touch Curve
 - Voicing
 - Damper Resonance
 - Damper Noise
 - Fall-back Noise
 - Temperament
 - Temperament Key
No. of Sounds
19 voices
Reverb
3 types
Brilliance
✔
Other Effects
Preset (can be disabled)
Output System
Speakers
12 cm x 2
Output Power
14 W (7 W × 2)
Headphone Enhancements
-
Design
Display
-
Key Cover
-
Music Rest
Detachable type (included)
Dimensions
Width
131 cm (51 2/3")
Depth
28.5 cm (11 1/4")
Height
15 cm (6") [music rest detached]
Weight
12 kg (26 1/2 lbs.)
Available Finishes
Stylish Black (ES110B)
Elegant White (ES110W)
Functions
Basic Functions
Dual
Split
Transpose
Tuning
Registration (4 memories)
Startup Setting
Speakers On/Off
Internal Songs
Sound Demo
12 songs
Piano Music
-
Concert Magic
-
Lesson Songs
Burgmüller 25 (25 Etudes Faciles, Opus 100)
Alfred's Basic Piano Library Lesson Book Level 1A
Alfred's Basic Piano Library Lesson Book Level 1B
Internal Recorder
Total Memory
approximately 15,000 notes
No. of Songs
3 songs
Parts
1 part
Metronome
Time Signatures
1/4, 2/4, 3/4, 4/4, 5/4, 3/8, 6/8
Drum Rhythms
100 patterns
External Connectivity
Bluetooth *
Bluetooth (Ver. 4.1; GATT compatible)
Bluetooth Low Energy MIDI Specification compliant
USB Audio Recorder
Record/Playback
-
Other Functions
-
App Functions
Virtual Technician app (iPad), Sound Museum app (iPhone/iPad)
Connector Jacks
Headphone
2 x 1/4" Stereo jacks
MIDI
MIDI IN, MIDI OUT, Bluetooth MIDI *
Line Out
1/4" L/MONO, R [unbalanced]
Line In
-
USB to Host
-
USB to Device
-
Others
Damper (for F-10H)
Power Supply
Power Consumption
9 W
Included Accessories
Power
Power cable
AC adaptor
Bench
-
Headphones
-
Sheet Music
-
Others
Warranty Card *
Owner's Manual
Music Rest
F-10H damper pedal (with half-pedal support)
* Depending on market location. Specifications are subject to change without notice.
---